Esport
Season 3 of GWENT Masters is here!
With the start of the first ranked season of 2021 – Season of the Wolf, we're kicking off the next competitive season of GWENT Masters e-sports series! Here's its schedule: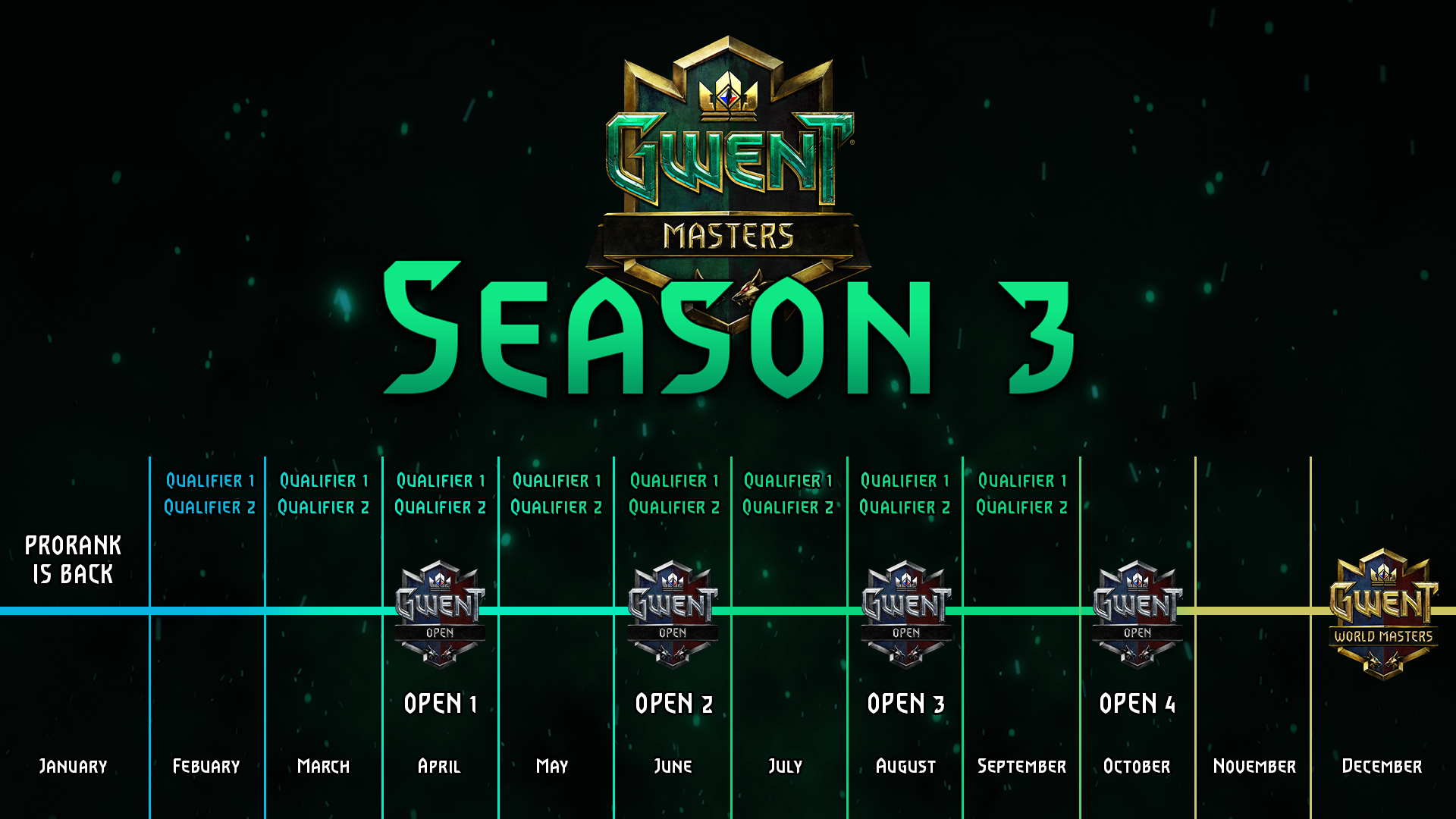 We've updated the official ruleset to reflect the changes that were introduced between this and previous seasons. Let us walk you through the most important changes:Licensed tournaments are no more
Licensed tournaments weren't exactly the most popular type of competition due to the numerous restrictions and guidelines imposed by the rules. Moving into Season 3 we won't be supporting this type of competition anymore and focus on Community tournaments, which are regulated by a very simple set of guidelines.
With this change only the official tournaments organized by CD PROJEKT RED (including the online qualifiers!) will grant CP rewards. Crown points can now be earned in online qualifiers.
Previously online tournaments were a bittersweet experience – after several hours of intense GWENT action, 2 players were declared winners and received tickets to Open, while runner-ups were left with nothing. Many qualifier players expressed this concern to us, so we decided to provide CP rewards to top-4 players from each qualifier.
Our hope is that the rewards will give consistent players more incentives to compete in the tournament environment each month and improve the qualifier experience overall.
See more details in the paragraph 5.5 of the official rules. Extra prize pool distribution for Opens
In Season 2 extra prize pool generated by the awesome GWENT community was distributed equally between all Open participants, which led to rather low stakes on each stage of the tournament. We decided to change that by applying proportional distribution successfully introduced at GWENT World Masters S3. With extra money at stake in every stage of the tournament, we hope to see even more exciting Open matches!
See more details in the paragraph 10(j) of the official rules.
Best of luck in GWENT Masters Season 3!
For more details and regular updates on GWENT's e-sports series, check out our official GWENT Masters website and @GWENTMasters Twitter account (available only in English).